Latest News / Announcements:

Open Gym Volleyball: Club Palatine will host boys open gym volleyball for all high school students at St. Thomas of Villanova church at 1201 E Anderson Dr, Palatine, IL 60074. 7:30 - 9:30 p.m. August 19th. $5.00 per person.
Volleyball 2019/2020 season tryouts: Boys High School (9th, 10th, 11th & 12th grades) Tryouts will be on Tuesday, September 3, 2019, from 6 – 9 p.m. and Thursday, September 5, 2019, from 8 – 10 p.m. at St. Thomas.
Boys Jr. High (7th and 8th grade) tryouts will be held on Thursday, Sept. 5, 2019, from 7 – 8:30 p.m. at St. Thomas.
All tryouts for Club Palatine Volleyball for the 2019/20 season will be held at St. Thomas of Villanova church at 1201 E Anderson Dr, Palatine, IL 60074. Please park in the back of the church and enter in the South door. There is a $15 tryout fee, check or cash please. USAV membership number is required for the tryout and a completed emergency form. Links are here to complete these two items. Thank you.
USAV tryout membership (available Sept. 1, 2019):
https://webpoint.usavolleyball.org/wp/memberships/join.wp?mbr_ChapterID=25960
(if you were a club player last season, your membership is valid for tryouts this year)
Emergency Form:
http://www.greatlakesvolleyball.org/Documents/2019%20Player%20Medical%20Release%20w%20ClubTeam%20WITHOUT%20Notary.pdf
If you are interested in trying out for Club Palatine, please submit your contact information on our tryout page.
The cost for the practices, gym rental, coaching and tournaments is $950.00. There will be an additional charge for the uniform (approx. $70) which includes a personalized jersey. The team will decide on a solid color pair of shorts to wear that each player supplies on their own.
If you have any questions, please contact Kathy at 847-963-1226.
Club Palatine is a competitive, fun volleyball team located in Palatine, Illinois. We train our players in all volleyball skills to allow their natural talents to surface. We believe that volleyball is an enjoyable, life-long sport and try to create an atmosphere to foster this.
For more information, please contact Kathy Rinella at 847-963-1226.
Club Palatine Volleyball Supporters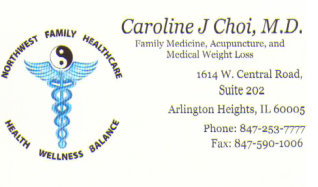 2014 Club Palatine Volleyball